BETWEEN TWO WORLDS is a very popular and continually evolving formula of which there have been several examples :
Between Two Worlds (19 Paul Fort, 10/11/12 September 2011)
Fra due mondi (Festival of Castiglione del Lago, 2011) – see review
French Connections (2014)
Ravel – Gershwin – Riadis – Zbinden – Johnson (Le Balzac, March 7, 2017)
Here are the original programme notes (in English and French) from what I consider to be the Between Two Worlds launch, live at Paul Fort in Paris on September 10, 11 and 12, 2011. On the second night, September 11th, it was ten years since ground zero. The text is accompanied by sound clips that you can listen to if you wish, all recorded during the concerts except for the last one.* An hour of live music often unbroken by applause and advancing in a confrontation of different styles.
BETWEEN TWO WORLDS
The piano is an amazing invention, a combination of mechanics, mathematics, physics, aesthetics, theater and sport. The concert grand has an elephantine gravity, and the weightlessness of a space-station. It also has the holiness of a sacred, private place.  There is something extraordinary about setting a piano in motion. Both hands playing with each other are reflected in the raised keyboard lid like in a mirror. When you take away the music stand you can also look directly at the hammers and the dampeners on the strings, calculate countless tiny effects in centimeters and see the washes of pedal you add advancing and receding like waves.
Le piano est une invention étonnante, une combinaison de mécanique, de mathématiques, de physique, d'esthétique, de théâtre et de sport. Le piano de concert a une lourdeur éléphantesque, et l'apesanteur d'une station intergalactique. De plus, c'est un endroit sacré et privé, un sanctuaire. Faire vivre un piano est une chose extraordinaire. Les deux mains jouant avec elles-mêmes se reflètent dans le couvercle ouvert du clavier comme dans un miroir. Mais quand on enlève le pupitre, on peut regarder directement le jeu des marteaux et des étouffoirs sur les cordes. De nombreux effets centimétriques peuvent se calculer à l'infini, en fonction des respirations que l'on ajoute à la pédale et qui avancent et reculent comme des vagues.
_________________________________________________________________________
I love evenings of short films. You're switching on and off all night. Even when one of them is boring, ten minutes or so can be just the right interval to consider why you liked other things more. It's instructive to compare things. For a program without an entr'acte, I thought it would be fun to try switching like this. Sometimes I talk, sometimes I don't. Setting something in motion in public and then going into my own little private world. It only lasts for an hour. An audience relaxes, listens, discovers something new maybe, something they hadn't thought of before. Music is a sort of magic glue between two worlds.
J'adore les soirées de courts métrages. Vous ne cessez de vous allumer puis de vous éteindre. Même quand un petit film vous ennuie, ses dix minutes peuvent servir à vous demander  pourquoi vous avez préféré les autres. Comparer les choses est enrichissant. Pour un programme sans entracte, j'ai pensé qu'il serait amusant de faire de même. Tantôt je parle, tantôt pas. Tantôt je dialogue avec le public, tantôt je reste dans le monde qui est le mien. Les auditeurs se détendent, écoutent, découvrent peut-être une chose à laquelle ils n'avaient pas pensé. La musique devient en quelque sorte un miraculeux intermédiaire entre deux mondes.
_________________________________________________________________________
Jenny McLeod's Tone-clock pieces welcome connections with open arms. Jenny is a visionary, a kind of shaman. Her music deserves to be universally recognized. Jenny McLeod lives in Pukerua Bay, near Wellington, overlooking the sea. In Tone Clock Piece no 4, as she meditates on the waves, parallel thoughts float in and out of her mind.
Les Tone-clock pieces de Jenny McLeod sont des formes ouvertes, à l'aise dans tous les contextes. Jenny est une visionnaire, une sorte de chamane. Sa musique mérite d'être universellement connue. A Pukerua Bay, près de Wellington, Jenny McLeod habite une maison qui domine la mer. Dans  Tone Clock Piece no 4, pendant qu'elle médite sur les vagues, son esprit est distrait par des pensées parallèles.
Scarlatti was a dramaturgical choice. I wanted something with a totally different flavor. Scarlatti reminded me of Italian pasta and Spanish oranges.
Scarlatti fut un choix dramaturgique. J'ai voulu une saveur toute différente. Scarlatti me faisait penser aux pâtes italiennes et aux oranges espagnoles.
I already recorded Berg's Sonata op. 1 back in 1996 in Japan. This performance is far more lyrical than my first performance. I like having recorded this work twice in two different ways.
J'avais déjà enregistré la Sonate de Berg op. 1 au Japon en 1996. Cette version est beaucoup plus lyrique que l'ancienne. Je me réjouis d'avoir enregistré cette œuvre de deux façons.
Chick Corea is a little gem. Jazz is between two worlds all the time. It teaches us classical musicians how to play rubato.
Le Chick Corea est un petit bijou. Le jazz est toujours entre deux mondes. Il montre aux musiciens classiques comment jouer rubato.
Jenny's second tone-clock piece explores sonorities all over the keyboard but centers the whole piece around one note, the first.
Tone-clock piece no 2 de Jenny McLeod tourne autour d'une seule note, la première, tout en engendrant des sonorités d'un bout à l'autre du clavier.
A Bach Suite offers such a variety of moods. Bach was writing at the time between different keyboards of the day, clavichord, harpsichord…
Une suite de Bach offre une innombrable variété de climats. Bach pouvait s'interpréter à l'époque, comme aujourd'hui du reste, sur quantité d'instruments.
Since the first major earthquake hit Christchurch in September 2010, my hometown has been caught between shifting tectonic plaques. My dream place has become a danger zone, damaged beyond repair, uncertain of the future. Jenny McLeod's Tone Clock Piece no 3, once imagined as a guitar, then a Maori war-dance, has now become this earthquake.
Depuis septembre 2010, quand le premier tremblement de terre a ébranlé Christchurch, ma ville natale s'est trouvée coincée entre des plaques tectoniques. Mon ailleurs est devenu une zone dangereuse, dévastée, incertaine de son avenir. Tone-clock piece no 3 de Jenny McLeod, avec ses accords grattés de guitare, ses pulsions  du fameux haka, a été une préfiguration de cette nouvelle faille de Canterbury.
Couperin 's mysterious barricades are objects of desire, the things we reach out for that dissolve in our touch.
Les barricades mystérieuses de Couperin sont ces objets de désir, ces choses auxquelles on tend, mais qui s'évanouissent quand on les touche.
You have to feel excruciatingly hot to play Oiseaux tristes. Ravel said the birds were sad because it was a sweltering day.
Il faut transpirer pour bien  jouer Oiseaux tristes. Ravel disait que les oiseaux furent tristes ce jour-là, car il faisait une chaleur étouffante.
When Jenny McLeod first faxed me Tone Clock Piece no 1, I knew there was something extraordinary in this music. It corresponded to my vision of a real place. The Pacific blue, the open space by day and night, the resounding light, the salty smell of cockles and mussels, the red Pohutakawa flowers…
Quand Jenny McLeod m'a faxé la première page de Tone-clock piece no 1, je savais qu'il y avait quelque chose d'extraordinaire dans cette musique. Elle correspondait à ma vision. Le bleu du Pacifique, la lumière impressionnante, l'espace ouvert de jour et de nuit, l'odeur salée des fruits de mer, les fleurs rouges du Pohutakawa…
The Vallée d'Obermann is a mythical place that exists only in the minds of those who, like Liszt, have read Obermann by de Sénancourt. In this first BTW formula, I wanted this piece by Liszt to counterbalance real New Zealand places like Pukerua Bay. The difference and distance between France and New Zealand tore me apart for years. The day I realized this was my identity, that I had to accept this, not choose between one or the other, but simply learn to live within the circle, was the day the BTW project was born.
La Vallée d'Obermann est un endroit mythique qui n'existe que dans les esprits de ceux qui, comme Liszt, ont lu Obermann par de Sénancourt. Dans cette première formule BTW, je voulais inclure ce morceau de Liszt pour contrebalancer des endroits précis comme Pukerua Bay ou Christchurch. La différence et la distance entre la France et la Nouvelle-Zélande m'ont déchiré pendant de longues années. Le projet BTW est né le jour que j'ai assumé mon identité plurielle, et où j'ai accepté de vivre dans le périmètre qu'elle impliquait.
*This final sound clip is an excerpt from my LISZT album now re-edited by B.I.P. and initially recorded back in August 2001.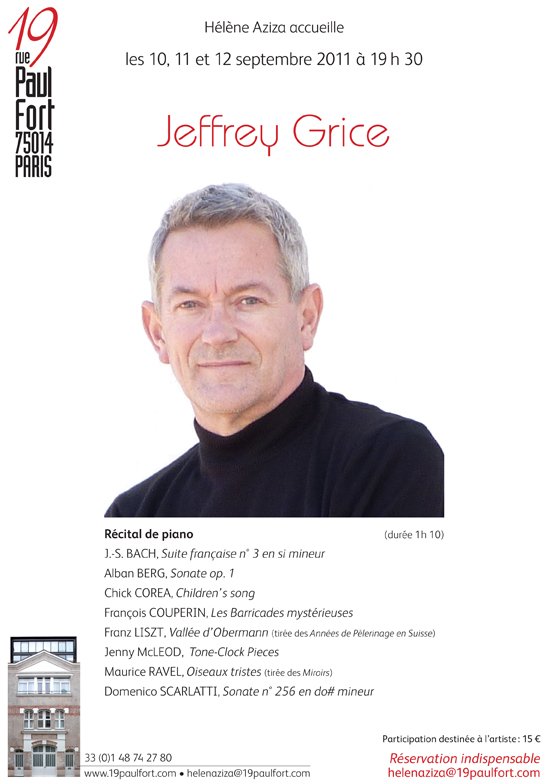 Countless thanks to Helen Aziza for her friendship and support.