BTW2 is a 34′ minute work conceived by Joachim Schjelbred and Jeffrey Grice in 2012/13 for acoustic and electric guitar, ukulele and piano, in seven parts with an epilogue.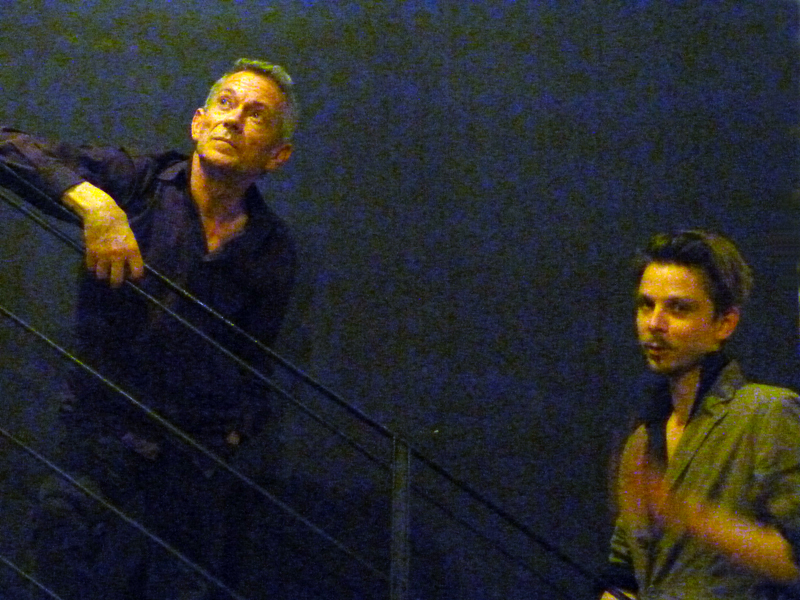 Engendered between two worlds, between two friends from different countries, musical backgrounds, generations and perspectives, BTW2 is an unaffected and personal saga about love and freedom. BTW2 called for only live takes. It was an epic challenge to hold onto the project in a year of great change for both of us. There were many airports, much confusion and calmness, jubilation and frustration, desire and distance, before reaching these degrees of separation and togetherness, all raw takes, totally uncut.
___________________________________________________________
Listen to the complete version of BTW2 or listen to separate tracks:
Polareyes
Siren song
Breaststroke
Pezzo bello
Demons
Angels
Foreplay [Variations on a theme]
Epilogue
BTW2 is a musical transposition of a literary device called the frame narrative, a series of narratives which, after a general introduction, each encapsulate an aspect of the overall story but from another perspective in time or place. This technique is referred to in literary criticism as a mise en abyme.
A promo clip of BTW2 as a mise en abyme of images from Mennecy
FRANCE
Mennecy(93), December 1, 2013 17h Centre culturel Jean-Jacques Robert